Wrongful Death Claims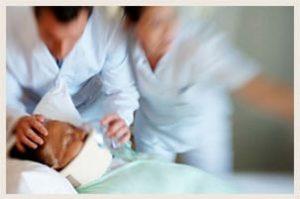 When negligence results in a fatal accident, surviving family members are left with untold grief, vexing questions and, oftentimes, financial hardship. In handling wrongful death claims in New Jersey, the personal injury attorneys at Arbore Velez, LLC work to help surviving family members get answers as well as fair and just compensation for a loved one's death.
Our wrongful death attorneys apply their skill and experience to a broad range of fatal accident claims, including those arising from car accidents, truck accidents, workplace accidents and due to negligence of any kind.
We handle wrongful death claims for clients in Morris County and throughout New Jersey.
Wrongful Death Lawsuits In New Jersey
In New Jersey, a wrongful death lawsuit has two components, the survival action and the wrongful death action.
The survival action addresses elements that occurred prior to the victim's death, including conscious pain and suffering, final medical bills and wage loss.
The wrongful death action allows surviving family members to pursue damages such as lost earnings, loss of support, funeral expenses and medical bills occurring after death.
Our attorneys are experienced in all aspects of wrongful death litigation and can provide you and your family with the strong legal representation you need at this difficult time.
Have You Lost A Loved One In A Fatal Accident?
We are here to help you pursue fair and just compensation for the hardships you face and will continue to face. Contact us today online or by telephone at 973-584-1501 to arrange a consultation with an experienced wrongful death lawyer.