Morris County Slip-And-Fall Accident Attorneys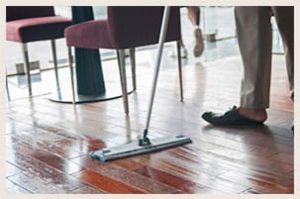 Property owners are responsible for injuries that occur on their premises. When owners of stores, parking ramps, malls and other premises fail to prevent hazards, visitors can suffer slip-and-fall accidents, which cause severe injuries and sometimes even wrongful death.
At Arbore Velez, LLC, we handle a broad range of personal injury litigation in Morris County and throughout New Jersey. Our slip-and-fall accident attorneys are prepared to help you pursue compensation for your losses while holding negligent property owners responsible for their actions.
Causes Of Slip-And-Fall Accidents
There are many factors that can contribute to a slip-and-fall accident, including:
Snow and ice on walkways
Produce on supermarket floors
Cracks and potholes
Uneven footing
Inadequate lighting
Faulty staircases
In handling slip-and-fall accident claims, we thoroughly investigate all of the circumstances to determine how the accident took place and to identify liable parties. Property owners and their insurance companies aggressively defend against slip-and-fall lawsuits. They may deny liability. They may even claim the accident was your fault. As experienced trial lawyers, we know how to counter such tactics to help our clients fight for the compensation they need and deserve after a slip-and-fall accident in New Jersey. These tactics also include the use of experienced private investigators, accident reconstruction experts, engineers and other forensic experts.
Contact Our Premises Liability Lawyers Today
If you have suffered a slip-and-fall accident or have any claim that falls under premises liability law, we are here for you. Contact us today online or by telephone at 973-584-1501 to arrange a consultation.