Our Juvenile Defense Practice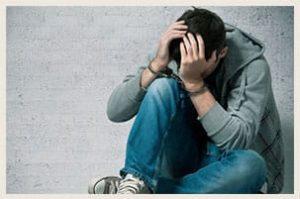 The legal team at Arbore Velez, LLC begins each juvenile law case with one main goal: preventing your child from being treated as an adult offender.
Our experienced New Jersey juvenile law attorneys work diligently on all elements of our client's cases and begin working on your case immediately after you retain our services.
For 40 years, we have been representing clients throughout New Jersey in a wide range of legal matters, and we know that any delay can have a significant negative impact on your case.
We take juvenile cases very seriously, because a conviction can limit your child's employment opportunities, driving privileges and the ability to purchase a firearm.
Sussex County Juvenile Defense Lawyers
Arbore Velez, LLC considers the entire family when handling matters of juvenile law, because we are aware that there are many factors to consider. When appropriate, we may refer you to external resources before your court appearance such as a treatment facility or anger management courses. This can be an important demonstration to the court that you understand the seriousness of the charges and that, regardless of the outcome, you are working to correct the behavior that resulted in the situation at hand.
Our attorneys have obtained case dismissals and reduction of charges in many different cases, and we negotiate and aggressively litigate juvenile matters involving matters such as:
Waiver hearings
Drug charges
Weapons possession
DWI and underage drinking offenses
Assault and battery
Violent crimes
Sex crimes
Vandalism
Theft/shoplifting
School expulsion
Sealing of court records
Methods for minimizing charges
Appeals
Regardless of whether you are dealing with juvenile drug possession charges or you are confronting more serious charges, our Morris County juvenile law attorneys can help you obtain your best possible outcome.
We provide affordable, effective legal services for people throughout New Jersey.