Car Accident? Call Our Firm.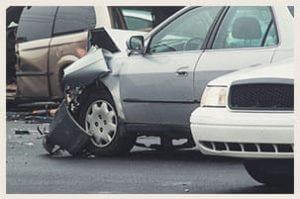 Almost everyone who has traveled along Interstate 80 or on other New Jersey roads, has, at one time or another, seen a driver who is speeding, distracted, under the influence or driving in a reckless manner. When negligence leads to a motor vehicle accident, injury victims have the right to pursue compensation for their losses.
The Right Law Firm For Vehicle Accident Claims
For more than 40 years, the legal team at Arbore Velez, LLC has represented clients in Morris County and throughout New Jersey in challenging legal matters, including a broad range of personal injury claims. Our motor vehicle accident attorneys apply proven litigation strategies to a broad range of claims, including those involving:
Car accidents
Truck accidents
Motorcycle accidents
Bicycle and pedestrian accidents
Mass transit accidents
ATV accidents
Boating accidents
Our knowledgeable lawyers have diverse experience, which broadens the scope of legal representation our firm can offer. This ensures we can handle your accident injury case comprehensively, regardless of what issues are involved. We have the skill and resources to handle complex motor vehicle accident claims involving serious injuries and wrongful death. These resources also include experienced private investigators, accident reconstruction experts, engineers and other forensic experts.
What was the cause of your motor vehicle accident? In handling accident claims, we employ aggressive investigative tactics to determine how the accident was caused and to identify liable parties. Common causes of motor vehicle accidents include drunk driving, distracted driving, speeding, reckless driving, intersection violations and other types of negligence.
Contact Us About Your Car Crash Injury Case
To arrange an appointment to discuss your car accident injury claim, please contact us today online or by telephone at 973-584-1501  . Our goal is to listen to the details of your accident and your concerns and then explain your legal rights and your options, so you can make fully informed decisions about important next steps.