Animal Bite Claims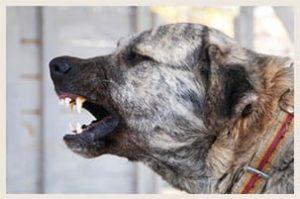 Dog bites can have devastating consequences, including permanent physical and psychological injuries. If you or someone close to you has suffered a dog bite injury due to the negligence of a dog owner, you have the right to pursue compensation for your losses. An experienced dog bite injury claim attorney can help you fight for maximum compensation.
The "Dog Bite" statute imposes strict liability upon the owner of a dog when that dog bites another person even if the owner of the dog does not have knowledge of the dog's vicious propensities. The intent in adopting this statute was that all dogs have a potential for biting so the owners of the dogs should compensate individuals innocently injured by the dog bite.
At Arbore Velez, LLC, we have extensive experience handling dog bite and animal attack claims for clients in Morris County and throughout New Jersey. Our personal injury attorneys understand the hardships faced by dog bite victims. We are prepared to help you pursue maximum compensation for your losses.
The Consequences Of Dog Bite Injuries
Dog bites can result in painful lacerations, infections, nerve damage and other physical injuries. The psychological injuries can be just as devastating, leaving victims with a lifetime of trauma. Sadly, dog bite victims are often children, and such injuries can significantly impact a child's physical and mental growth and development.
In handling dog bite claims, our attorneys thoroughly investigate the circumstances of the attack to determine liability and to identify sources of compensation. We work with medical experts who help us assess the short and long-term damages our victims must cope with. Our thorough, aggressive approach to dog bite litigation has helped us achieve a record of success in this area of law.
Contact Our Personal Injury Law Firm
If you or a loved one has been injured by a dog, our lawyers are here to help you explore your legal options. Contact us today online or by telephone at 973-584-1501   to arrange a consultation with an experienced dog bite claim attorney.