Theft Shoplifting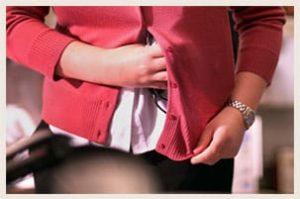 If you have been charged with shoplifting, it is important to consult with an experienced criminal defense lawyer as soon as possible. Anything you say to the police could be used against you. Your attorney can help you understand your rights and the strength of the charges against you.
At Arbore Velez, LLC, our attorneys are adept at defending clients against shoplifting and other theft charges. We have extensive experience representing clients in criminal courts as well as in municipal court, where most shoplifting cases are handled. We represent those accused of stealing from retail stores, malls and other establishments in Morris County and throughout New Jersey.
Our shoplifting defense attorneys employ creative and aggressive strategies to defend our clients. We seek evidence from eyewitness accounts, surveillance footage, store records and other sources to get the facts. We are well-versed in the strategies prosecutors use to obtain shoplifting convictions and know how to counter them.
Defending Against All Theft Charges In New Jersey
Our lawyers are prepared to defend clients against all theft-related charges in New Jersey, including:
Disorderly persons theft offenses (under $200)
Theft
Auto theft
Theft by unlawful taking
Theft by deception
Identity and credit card theft

Theft by extortion
Computer theft
Receiving stolen property
Theft by employees
Burglary
Robbery
A theft crime conviction will stay on your criminal record and make it difficult to find future employment. With skilled defense representation, however, you can give yourself the best possible chance of avoiding the harsh consequences that accompany a theft conviction.
Contact Us For Experienced Shoplifting And Theft Defense
If you have been accused of shoplifting or theft in Morris County or anywhere in New Jersey, our attorneys are here to stand up for your rights. Contact us today online or by telephone at 973-584-1501 to arrange a consultation.